Issue Symptoms
When a user attempts to sign into the Zendesk support portal, they receive the following error message - Forbidden Invalid Authenticity Token error.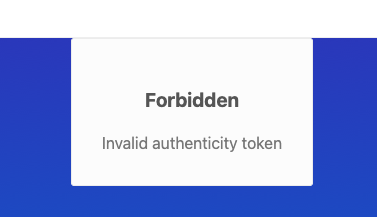 Resolution steps
This error is likely caused by a corrupted cookie in the user's browser. The user should start by clearing their cache and cookies, and attempt to sign in again.
If that does not resolve the issue, there is a browser specific guidance on how to proceed in this article: Zendesk support for cookie restricted browsers.